We have traveled in our small RV with two kids for over six years. During our RV travels, we have traveled across the country five times, camped in 32 states, and spent many weekends on the road. Below we share all we have learned to help you plan a memorable RV family vacation.
Rv travel with a family has several challenges associated with it. However, any RV vacation can be memorable if planned out. Regardless if it is a weekend getaway or a multi-week vacation. There are numerous benefits to traveling in an RV with your family. Therefore, let us help you plan your next memorable family RV vacation.
What Do You Want To Do 
This is the first question to answer when planning an RV family vacation. There are several different ways to enjoy your RV. In addition, there are several different types of RV vacations. Here we discuss three different ways to enjoy your RV vacation.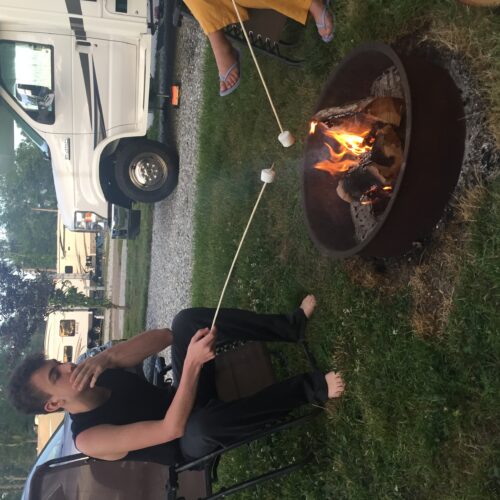 Being a weekend warrior is a great way to get away in the RV with your family to relax and enjoy some time together. Some may think that a quick weekend getaway in an RV is a lot of work and may not be worth the effort. However, if done correctly, this is a great way to enjoy your family in the RV.
As RVing increases in popularity, RV resorts are also growing. These are great places to set up camp and relax. Many RV resorts have all that is needed on-site to enjoy a week away with the family and keep all involved.
2. Explore and Learn New Things 
The National Park System is a fantastic way to get away, explore new things, and learn while on vacation. With over 400 locations across America, there is always something new to explore and learn. In addition, the NPS has numerous programs at most locations to help you explore and learn.
Many large, and most visited Parks, have RV campgrounds within the Park itself. Of course, if there is no RV campground within the Park itself, you are sure to find one within a short drive.
RV boondocking in an RV is when you camp without hookups to electricity, water, or sewage. There are several ways to enjoy boondocking, such as staying overnight in a business parking lot or camping on public lands. Boondocking is often referred to as wild, primitive, or dispersed camping and often comes with social media-worthy views.
You can camp anywhere in National Forest if no signs tell you otherwise. This makes boondocking an excellent alternative for RVers who do not want to stay at a paid public campground. Urban boondocking is a great way to see some of America's great cities while RV traveling. Several stores, shopping centers, and travel centers allow RVs overnight for free as well.
Plan You Route 
Planning your travel route is the key to a successful RV family vacation. There are several tools available to ensure that your travels are well-planned. Below we share several tools that we believe can help plan the best RV travel route.
1. Use the 3/3/3 Rule to Plan Your Limits 
Most experienced RVers will urge you not to push yourself for too long or too far on the road. This is an important lesson that many families learn early in their travels. Many RV beginners push to drive farther and longer than they should have so they can see as much as possible. The problem is many will end up not enjoying as much as possible.
A meaningful way to stop pulling into campgrounds exhausted and frustrated is to adopt the 3/3/3 Rule of RVing. The rule goes like this:
You should travel less than 300 miles daily, arrive at a destination before 3 PM, and stay there for at least 3 days.
Of course, you may be thinking, "I can do more than that. That's too limiting."
Well, you'd be right. Many RVers do more than that in a day, but most experienced RVers would say you shouldn't. Because pushing yourself more than that is likely to limit your enjoyment.
2. Use an App to Help Plan Your Travel Route
There are many different apps to help you plan your travel route. Of course, a few are highly recommended and used regularly by RV travelers. Planning your route ahead of time will prepare you for the road trip.
RoadTrippers.com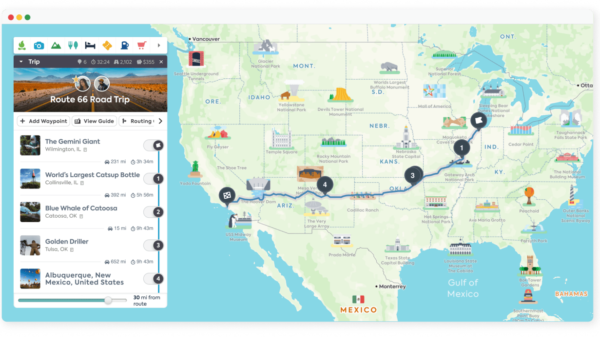 In our opinion, RoadTrippers.com is one of the best, if not the best, route planners available to RVers.
Deciding on the best route and discovering fabulous restaurants, attractions, and landmarks along your route may seem challenging. However, RoadTrippers offers mapped-out routes, suggestions for things to do, and gas cost estimations. 
While you can plan your trip at roadtrippers.com, the company also has an app for iPhone and Android. Having an app version is essential for the brand as checking and updating routes via cell phone is most convenient when traveling. 
RV Life Trip Wizard 
Another great route planner is the RV Life Trip Wizard.
This program allows you to find your ideal campgrounds, plan out your entire road trip and calculate all your costs along the way, including fuel, fees, food, and even fun.
Once you download the app, the easy-to-use features allow you to browse all the RV sites at your destination, not just those affiliated with the app. Plus, its drag-and-drop interface lets you visualize your intended route.
Choose You RV Campground Type 
RV campgrounds come in all sorts of shapes and sizes. It is essential to undertenant the different types of campgrounds when planning your family vacation. There are some great RV resorts, great one-night stop-over locations, and some not-so-great locations. The campground you pick will make or break your RV vacation.
Full Hook-Up Location
Full hook-up locations allow access to fresh water, electricity, and sewer. There are also partial hookup RV parks; as the name suggests, they would only offer some of those services, but not all. 
Connecting your RV to a full hookup means using the vehicle as a home while at this RV park. It will be hooked up directly to a water source, have total electricity, and have a sewer hookup. This means no more rationing water, running off a generator, or looking for a dumping station for waste. If staying for more than a day or two, and depending on your RV's resources, a full-hook campground is well worth the cost. 
RV Resorts 
Most often, when an RV park labels itself as an RV Resort, this means you can expect to get a few more amenities than your usual RV campground. This can include a swimming pool, tennis courts, golf course, bath house with showers, coin laundry machines, and more.
Resort RV sites are usually roomy with level paved parking pads, and there will be many RV spaces. Some resorts are very fancy and may offer a gate and requirements for the caliber of RV you can bring on the property. In addition, many of these resorts offer shuttle services to get you to nearby attractions. If you plan on staying at the park, and enjoying different activities, then an RV resort may be the best option.
One or Two Night Stop Over
Depending on how long your drive is, you may need a place to pull in and set up for just one or two nights before continuing your journey. We have found that KOA campgrounds are great for this type of camping. Of course, a good KOA is also a perfect destination for the weekend warrior looking to get away. If looking into KOA campgrounds, it is essential to understand the different tiers of KOA campgrounds. You can learn all about these on our KOA campgrounds post. 
National or State Parks
These are great locations to camp and escape the life's hustle and bustle. In our experience, many of these locations don't have full hookups. However, they are great for a weekend getaway with the family.
Review Campgrounds Ahead of Time 
We learned the need to review campgrounds ahead of time the hard way. Most campgrounds look great on their website photos. However, we pulled into less inviting campgrounds and had to continue driving to find a suitable campground. Fortunately, it is easy to find reliable campground reviews online. If you want your RV family vacation to be memorable, be sure to pick a memorable campground. Of course, one that is memorable for the right reasons. Below are a couple of tools that can help you get honest campground reviews before you book your stay.
The Dyrt 
According to the Dyrt, this program is a consumer subscription software for camping, and the largest source of information for campgrounds throughout the United States, via a website and mobile app. The content on The Dyrt is user-generated, as campers post photos, videos, and reviews about campgrounds in the US. This is a great site, at an affordable cost, that will help plan a fantastic RV adventure. 
Tripadvisor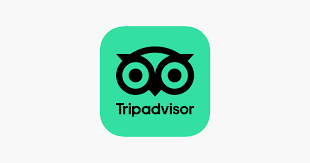 According to the Tripadvisor website, this is the world's largest travel guidance platform that helps hundreds of millions of people each month become better travelers, from planning to booking to taking a trip. Many RVers use the Tripadvisor site or app to discover where to stay, what to do, and where to eat based on guidance from those who have been there before. 
RV Buddy Campground and RV Park Reviews 
RVBuddy is a website full of RV parks and reviews and is an excellent tool for finding the perfect campground. RVBuddy divides the United States into six distinct geographical locations on its homepage. You only need to hover your cursor over the region where you intend to go, and a drop-down menu will reveal the states in that region.
From there, you click on whatever state you're traveling to get to that state's page. You will find several different RV parks and campgrounds and their respective reviews. Another helpful feature of the site is its Reviews by Route section. If you don't know where you'll be heading, use the Reviews by Route section to navigate to specific highways or interstates. In addition, you can submit your reviews the help grow the site even more extensively.
Leave Time For New Adventures
Another vital step to planning a memorable RV family vacation is to not over-plan! When you're making your itinerary, be sure to leave room for unexpected adventures. Traveling from point A to point B can be more than just looking out the windows as the landscape passes by. 
That can mean leaving room to make an unexpected stop in a charming town or going off-route to check out a roadside attraction you saw on a billboard. Or, it can mean diverting your plans to try that restaurant the local at the gas station recommended.
Whatever the case, you want to buffer your carefully planned RV itinerary with unplanned room for diversions. You'll learn that taking time for new adventures will lead you to some of the best places and experiences you could've ever planned! 
We love to hear from our followers. Please leave a comment below. 
Have you had a memorable RV family vacation? Do you have any tips for planning an excellent RV vacation?