We are often asked what are the benefits of Rv travel with our family. The simple answer is it allows us to spend quality time with our family and create lifelong memories. We have been able to do this as we travel all around the country in our Rv.
When we first decided to create a travel blog the goal was to share our adventures with our family and friends. We also soon learned that we wanted to share our adventures with the RV community as well. We understand that if we wanted to attract other RV enthusiasts we had to give them something they wanted to read. It was time to figure out what our "niche" was going to be. 
Of course, we love visiting the National Parks so that was an obvious choice. Yet there are hundreds of blogs out there talking about Rvs and the National Parks. Maybe could do campground and RV reviews? We needed to understand why RVing is so important to us, and why people would want to read our content. We needed to look and see what the benefit of rv travel is to us as a family. 
Well one day when getting ready to make a dump run, I realized why our RV is so important. I was loading up four rusty old bikes into my truck when I realized those bikes had been on most of our trips. These four old bikes had helped create family memories. I thought of all the parks those bikes had been to, and some of the crazy stunts performed on them. That's when it came to me. Our RV is so important because it allows us to spend time creating family memories that will last a lifetime.  This is exactly what our family camping stories are. They are all memories that will be with us forever. You can learn more about our family, and or RV used to make memories on our About Us page.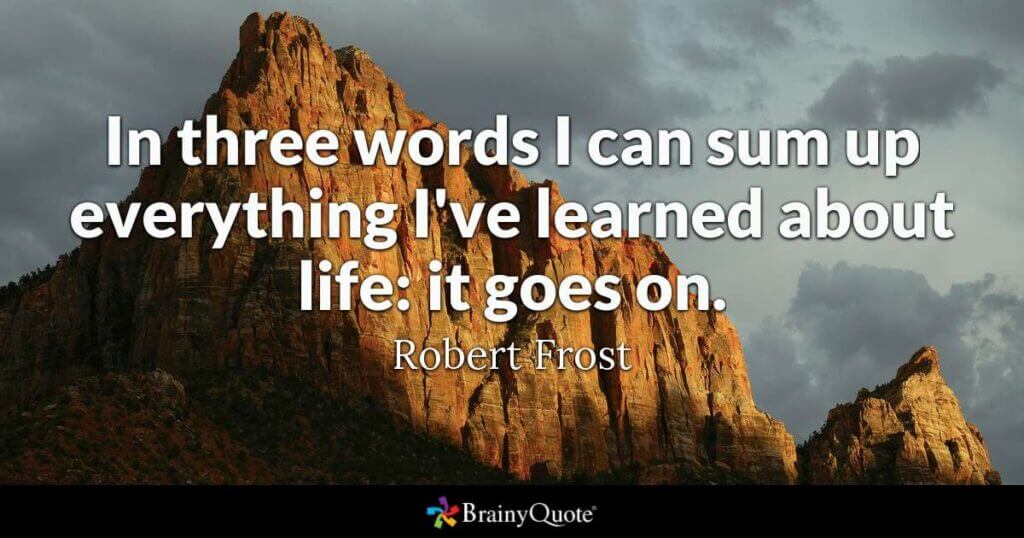 Life…..It Goes On So Don't Miss Out
In 1954 the great American poet Robert Frost was interviewed for This Week Magazine. He was asked the question "In all your years and all your travels, what do you think is the most important thing you've learned about life?" Robert Frost's answer to this question helps sum up the importance of family camping and creating memories in our opinion. Frost responded "In three words, I can sum up everything I've learned about life. It goes on."
Life will go on around us regardless if we stop to enjoy it or not. If we focus all our attention on work, wealth, materialism, and all the other distractions in life it will still go on. It is so important to spend quality time with our families, because as life goes on it also passes by. 
As you continue reading you will see how these bikes made some important memories, and how they were more than just bikes being taken to the dump. Although life goes on we will forever have these memories with our family. These rusty old bikes will forever be woven into our family's memories. A benefit of Rv travel for us has been these stories.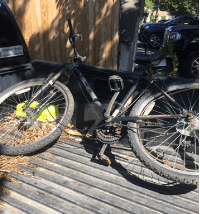 Four Old Rusty Bikes | Remnants of Amazing Adventures
When you read our blog post you will learn all about some of our great family travel adventures across the U.S. Our blog post will share the benefits of Rv travel with our followers. Not only were these bikes a part of many of these adventures, but the bikes themselves have helped create family memories. Please enjoy these stories about our old rusty bikes. Thanks to modern technology some of these memories were even video recorded. Click on the videos to see some of the great bike videos. 
 Bike Backpack | South Dakota
The one stunt we all laugh about is referred to as the bike backpack. This memory was made while traveling through the great plains. This stop was the last stop prior to arriving at the Badlands National Park. This was all part of our journey to Yellowstone. 
We had pulled over to stay the night at the Kennebec KOA in Kennebec South Dakota. The town of Kennebec is off I90, and the KOA can be seen from the highway. It is difficult to find anything to do in Kennebec SD. The population of the town itself is just a little over 200. The KOA is small, and a quiet place to spend a night while on the road through South Dakota. 
As we were preparing dinner for the evening the boys took their bikes off the rack and went riding. Well, wouldn't you know they found a large pile of dirt and gravel? What do you do when you have a bike and a large pile of dirt and gravel? You jump it of course. Or in this case, attempt to jump it. 
We will never forget the bike backpack.  Any time we talk about the Badlands, or Yellowstone the famous bike backpack is brought up.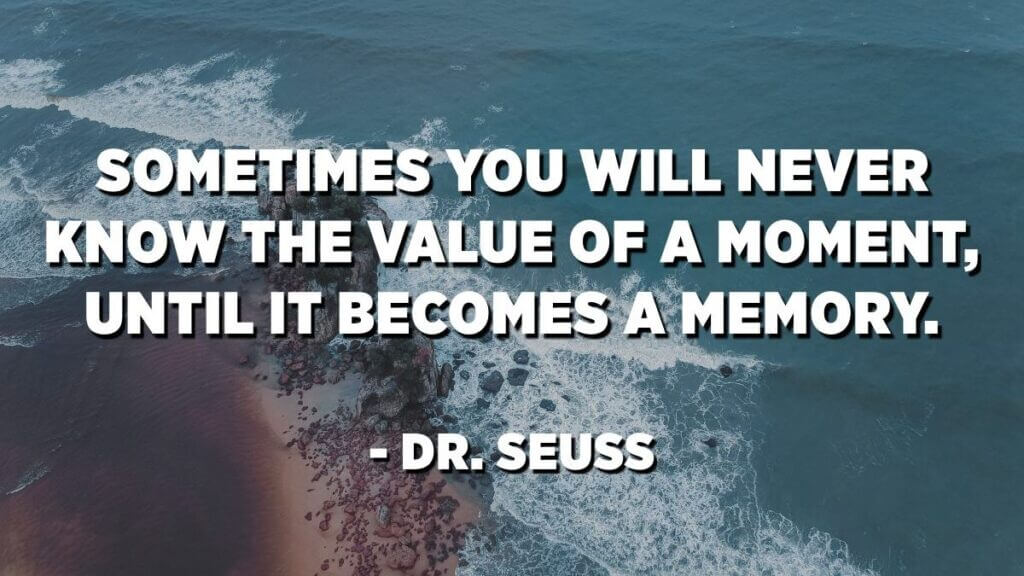 Yellowstone | Kids Doing Kid Things
One place where the bikes really got some use was Yellowstone National Park. We stayed for four full days at Yellowstone. Two days were at the Fishing Bridge RV camp, and two days at the Grant Village RV park. The first day was very tragic and difficult for our children. It was so difficult because there was no cell service, and no WiFI. We were all lost. Fortunately, this only lasted one day. 
On the second day, they took off on the bikes and did some adventuring. They were on their own, in the wilderness of Yellowstone riding bikes. Of course one of the bikes ended up with a flat tire. They returned to the campsite, and figure out how to replace the blown tube By the time we left Yellowstone, they knew how to replace a flat bike tube, replace the brakes, and get the chain back on when needed.
New England 2020 | A New Bike and A New Reason
During 2020 we went on five different Rv trips. Only on one of these trips did we bring a bike. Yes, only one bike. The days of carrying four bikes on the back of the Rv seem to be over.
During our three-week New England trip, there were no bike stunts, no patrolling campgrounds on bikes, and on adventures around the campground on bikes. The bike now had a new mission. The bike was only used to get snacks from the store or get to the pool a little quicker. It was during this trip we knew that as our boys had become teenagers, and we were in a time of transition on how our Rv travels would go in the future.
The Great River Jump | Antietam | Unknowingly the Last Stunt
When talking about creating memories I often think of the great Dr. Seuss line above. When you are in the moment you never really know the importance of that moment. Some moments become great memories that stay with us forever, while other moments are lost. Those that do stay with us are there stay for a reason. The great river jump of Antietam is one of those special moments that you really don't understand until you look back. 
We were staying at the Hagerstown / Antietam Battlefield KOA on our way to visit the Antietam National Battlefield.  Read about our Civil War stops on our blog post..This small campground sits right on the banks of the Conococheague Creek. 
At one point our son decided he was going to jump the creek on his bike. Of course, we all knew he would not make the jump. It was an impossible feat. However, there is one thing about Marcus you need to understand. He is a natural showman. Even he knew he wouldn't make it, but he wanted to crat some laughs, which he did. 
It was not uncommon for Marcus to ride around campgrounds on this bike "patrolling" to make sure we were safe. He would take his bike and do crazy "stunts" in an effort to entertain us on the road. Yet this was going to be the last time on this bike.  We had yet to learn the value of this moment. 
Looking back on it we still laugh, and we now know the importance of that one moment in time 
The Most Important Lesson? Do Not Wait
Of course, it is ultimately the Rv that allows us to travel, and make such great memories. Yet these four old, rusty bikes seem to have a place in so many of our adventures. 
When we think of Antietam we don't remember the site the Rv was parked in. We don't remember the pool. However, we will always remember the Great River Jump. 
When we think of our journey through South Dakota as we made way for Yellowstone we remember the vastness of the great plains and the Bike Backpack. 
Whenever we talk about the bikes other stories creep back into our memory, Who could forget Bryce flying down a hill at Nickerson State Park when he lost his brakes. We will never forget him screaming "I CAN'T STOP!" as he took everyone out on the bike path!
It is so important to take time to be with your family to make memories. This is the most important benefit of Rv travel in our opinion. We know that not everyone can buy an Rv. Not everyone can hit the road for three weeks a summer and travel cross country. Just take a weekend and getaway. Go camping, Get outdoors away from all the craziness of life. You never know when that one moment will turn into a memory of a lifetime. We offer a few tips to help make sure your Rv travel is memorable on our Tips for Rv Travel blog post. 
These four bikes have been taken to the dump, and will never see another camping trip again. Yet our travels will continue, and we will make many more memories. However, these bikes and their memories will always be with us. So the biggest benefit of Rv travel is having these stories and sharing them with our loved ones.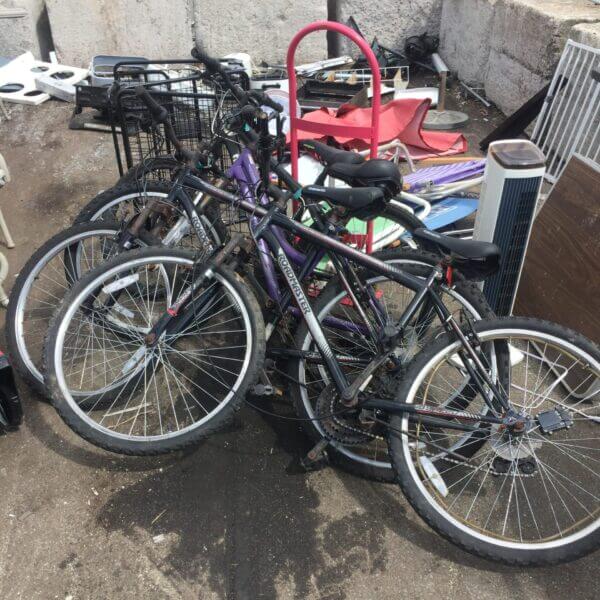 We love to hear from our followers. Please leave a comment below. 
Why do you RV travel? Do you RV travel with kids? Do you have any other benefits or Rv travel to share?