What is the RV Sticker Club?
If you are following the many different RV accounts on Instagram, you are certain to have seen at least a few people sharing their RV stickers. Here we will share everything you need to know about the RV Sticker Club!
This online sticker club is a place for RVers, and enthusiasts to come together and swap stickers. It is a great way to meet other RV travelers and share your adventures. 
Learn more from the RV Sticker club page by clicking here.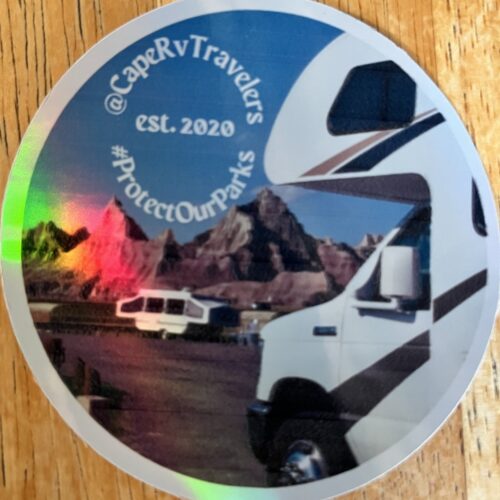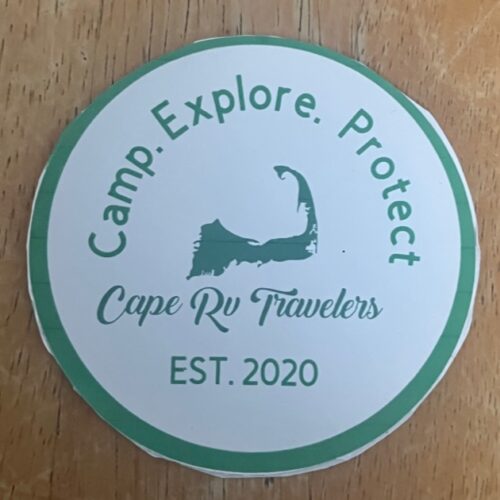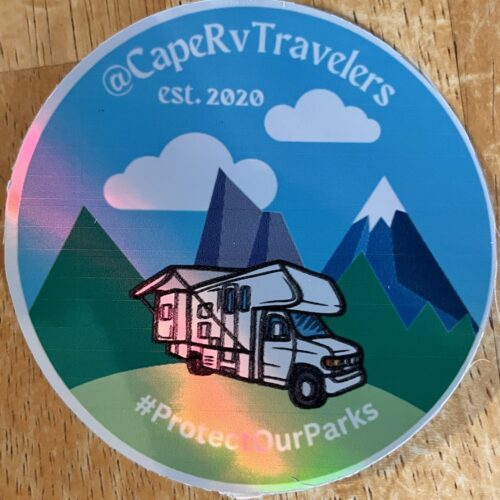 Who Can Join?
Anyone can join this great group! All you need is stickers and the ability to share your adventures on Instagram. The group includes people from all over the world! In addition, it doesn't matter what type of RV you have. You can be a full-time RVer, or a weekend warrior as well. 
Where Can You Get Your Stickers?
The first step is to develop a design that represents you and your RV travel adventures. We started first with a simple logo. As demand increased, we added a couple of different designs. Our favorite is our RV with the Badlands National Park in the background.
You can choose from several different companies and designers to order your stickers. The developers of the sticker club recommend the following designers:
Start Trading!!
First, check the RV sticker club Instagram page. This page often posts stickers from other RVers and announces when there are new members to the club.
The easiest way to start trading is to send a message to other club members via Instagram. Here you can swap addresses and start mailing out stickers.
Be sure to use #rvstickerclub when posting stickers on Instagram to ensure your post is seen and shared amongst the club.
Click on Our Instagram Page Below to Start Trading With Us! 
What To Do With Your Stickers 
There are no rules about what you can do with your RV stickers. Much like the iconic RV map, you can make your own rules. We have met people that cover their Yeti cooler with stickers or add them to their RV somewhere. Of course, there are artistic ways to build tables or framed artwork with your RV sticker collection. We found pintereexcellent resources for RV sticker ideas on Pinterest.
Our RV Sticker Club Experience 
We have had excellent luck trading stickers and meeting RVers form all over the world at this point. Soon after we started trading stickers on Instagram, the request came in almost daily! We have received stickers from all over the United States, France, the UK, Spain, and Germany!
It has been great to meet other people and see all the great logos and sticker ideas! We highly recommend joining the fun group and would love to trade stickers with you!
We love to hear from our followers. Please leave a comment below. 
Have you joined the Rv Sticker Club? Would you like to trade stickers with us? What is the furthest away you have received a sticker form?