If you spend any time on the road you'll notice more and more people are turning to RVing for their summer vacation. Of course, driving won't get you to a destination nearly as fast, but it will give you a much more memorable vacation in the long run. With more freedom to stop when you want, and see what you want, RVing offers a much better deal. Vacations will become even more memorable as you are able to stop along the route from point A to point B and experience so much more. Although RV travel may require a bit more planning it is certainly worth it. Below are the top 9 reasons why RVing is better than flying. To learn more about planning an RV trip that is sure to be better than flying be sure to read our RV planning tips.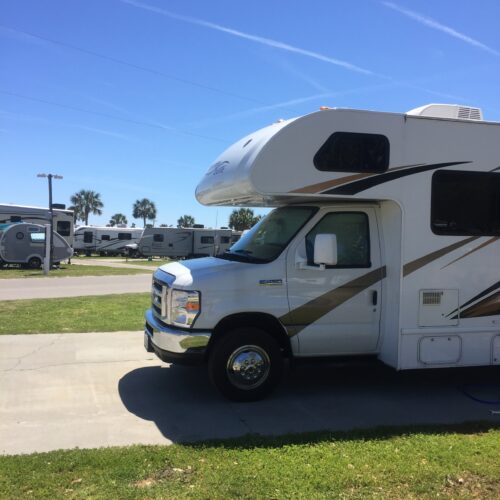 You Can Stop Whenever You Want To
It's nice to be able to get up and stretch your legs after sitting for a long time whenever you want.  However, on a plane, you can walk back to use the restroom, and that's about it. In an RV, on the other hand, you can stop as often as you'd like to get some fresh air, stretch your legs, or even stop for a nice meal. The travel agenda is all up to you.
Get to Sleep in Your Own Bed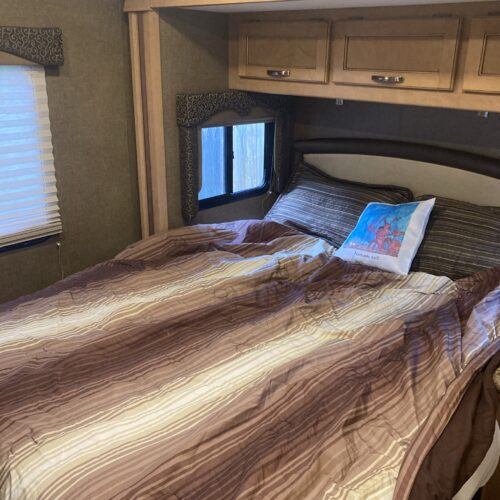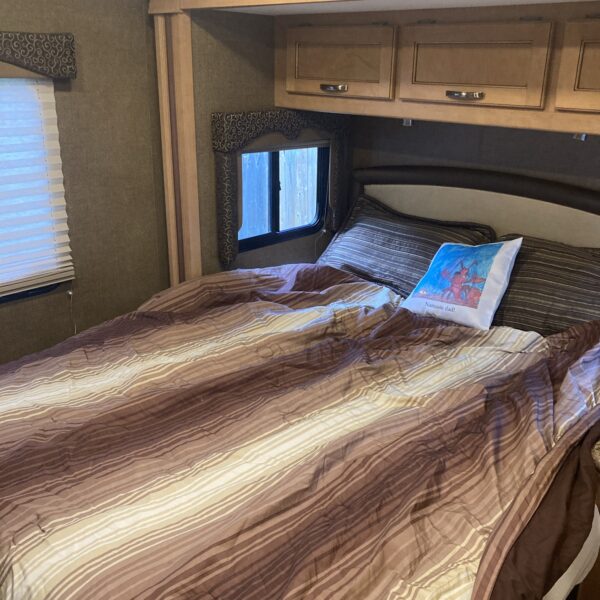 When traveling by airplane you will need to stay in hotels and their beds. When traveling in your RV you get to sleep in your own bed with the pillows and blankets that you're comfortable with, and won't have to worry about pests like bed bugs, or dirty laundry.
The Food Will Always Be Better
An important reason why RVing is better than flying is the fact that the food will always be better. In your RV you have far more options than peanuts, airplane snacks, and overpriced drinks. You have the ability to make every meal and prepare your meals to be enjoyable.
Its Easy to Stop and Enjoy All the Sights Between Point A and Point B
There are many worthy stops along America's highways. Of course, flying across the country takes you over all of it. In an RV, the whole trip is an adventure. 
The roadside attractions, local restaurants, famous landmarks, and beautiful scenery all combine for a once-in-a-lifetime experience. You may not remember much about a flight you took 10 years ago, but you'll always have great memories from a road trip.
Your Schedule Is Much More Flexible 
One of the best reasons why RVing is better than flying is you control your schedule. You get to decide how many miles you're going to drive, when and where you want to stop, and where you're going to stay. Your schedule is not in the hands of the TSA, or the airlines.
As You Travel You Can Explore the Great Outdoors. 
Traveling in an RV you have many more options to visit more naturalistic venues like National Parks, and wildlife areas, and do fun outdoorsy activities like hiking, climbing, kayaking or just enjoying nature. There are over 400 National Park locations all throughout the country that offer great, and less expensive, options to visit the great outdoors.
There are Always Opportunities to Learn New Things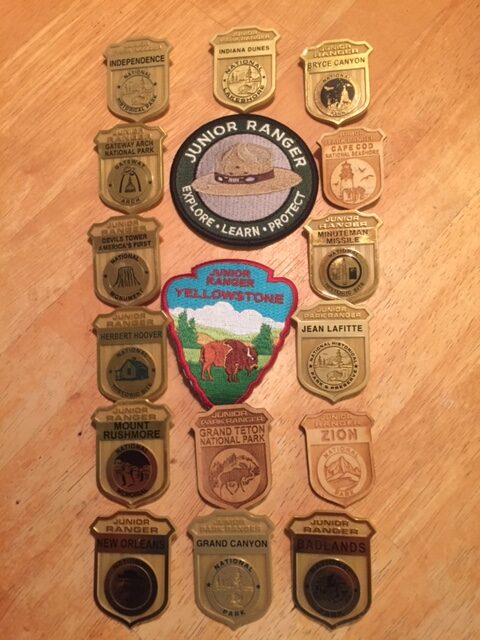 Every RV park, road trip, or outdoor adventure offers opportunities for the entire family to learn new things while traveling. The National Park Service offers a free Junior Ranger program that allows all members of the family to learn about the outdoods and history.
Meet Amazing People and Experience Different Cultures.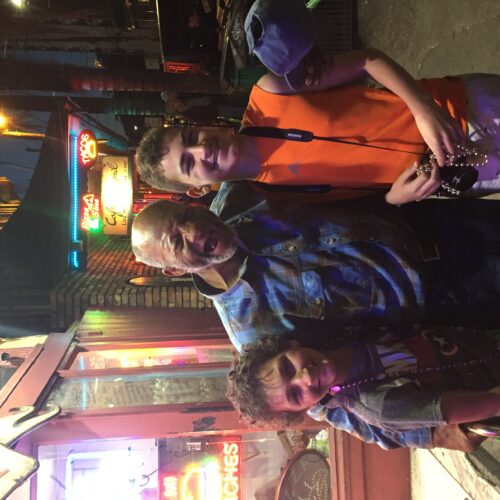 America is truly a melting pot of people and cultures. Traveling in an RV allows you to meet many different people, learn about their culture, and enjoy different cultures in many of the country's greatest cities and locations.
Provides a Better Family Bonding Experience
From the RV trip planning to parking the RV and setting up your campsite, your family will bond and share the memories for decades. The ability to bond with the family, and enjoy quality time traveling and camping is one of the best benefits to rv travel.
Why We Believe RVing is Better Than Flying
Our family has traveled both by air, and RV. Although it is certainly quicker to fly and rent a hotel room RV travel offers many more benefits. Of course, there are also challenges with family RV travel. However, we believe the benefits far outweigh the challenges. Our cross-country RV trips have allowed our family to see amazing sights, meet amazing people, and learn amazing things.
We love to hear from our followers. Please leave a comment below, and share your RV travel experiences.