After leaving Colorado we made our way east along I-80 to the Blue Heron Campground Nebraska. As a matter of fact, this was a relatively short trip of 305 miles. As we left Denver we realized were heading into the perfect area to experience a total solar eclipse
Traveling between these two points provided spectacular scenery. Notably, as we left the Denver area we came down out of the rocky mountains and into the Great Plains of Nebraska.
This was our first time traveling through the Great Plains, and it offered amazing views. Yes, the view gets monotonous after a few miles and can get boring. However, after traveling from New England and through the southwest desert the Great Plains was a drastic great change in scenery.
As it happened this area of Nebraska was in the path of totality for the 2017 eclipse. We knew we could not miss this once-in-a-lifetime opportunity and needed a campground nearby. The Blue Heron Campground in Gothenburg NE is 37 miles east of North Platte and was our destination of choice. It was here we would experience a total solar eclipse.
Experience A Total Solar Eclipse
The U.S. witnessed the total solar eclipse on April 21, 2017.
In order to truly experience a total eclipse, where the moon fully covers the sun for a short few minutes, you must be in the path of totality. However, the path of totality is a relatively thin ribbon, around 70 miles wide, that crosses from West to East.
While planning our first cross-country trip we had no idea that it would take us right into the path of totality. The closer we got to August 21st the more we learned and realized we would be in the right place at the right time.
The eclipse would occur in the area of Nebraska we would be in around 12:50 p.m. Therefore, while planning our trip from Denver, to Gothenburg we identified a Wal-Mart in North Platte we would get to in time to witness this event.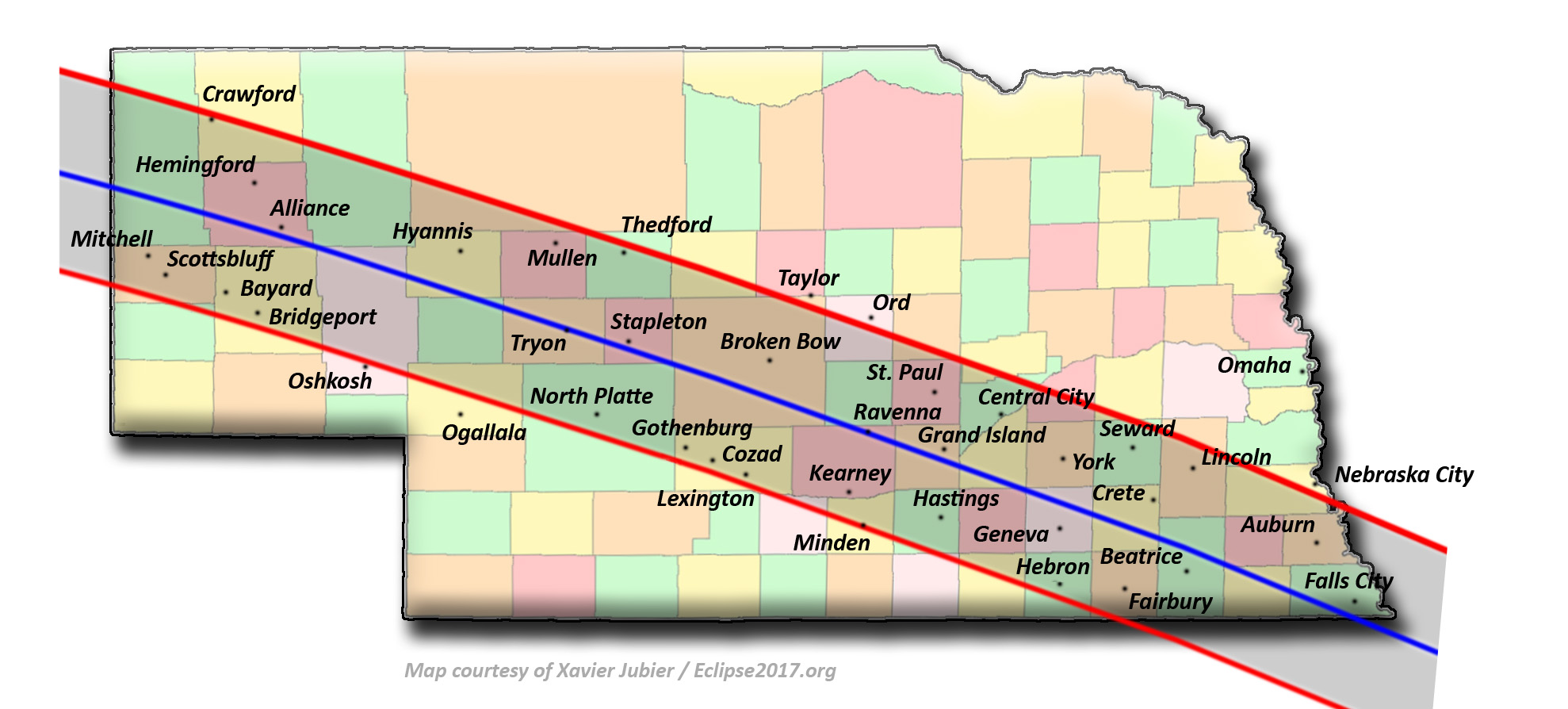 2017 Solar Eclipse Facts | North Platte Nebraska 
Across Nebraska, the width of the path of totality grew from 68.2 to 70.1 miles.
Across Nebraska, the central line duration of totality increased from 2 minutes 30 seconds to 2 minutes 38 seconds.
The center of the Moon's shadow swept across the entire state of Nebraska in just 17 minutes 51 seconds (a distance of 467 miles).
Before 2017, the last two total solar eclipses visible from Nebraska were on 1954 Jun 30, and 1869 Aug 07.
After 2017, the next two total solar eclipses visible from Nebraska will be on 2106 May 03 and 2178 Jun 16.
We set up camp in the Wal-Mart parking and waited to view this natural phenomenon. Of course, we were not alone. There were RVs from all over the country in the parking lot with us.
This was an experience we will never forget. It was a beautiful clear day. However, for a short period of time, the night sky came out in the middle of the day. All the street lights came on, and the stars were out. All of this occurred in the middle of the afternoon.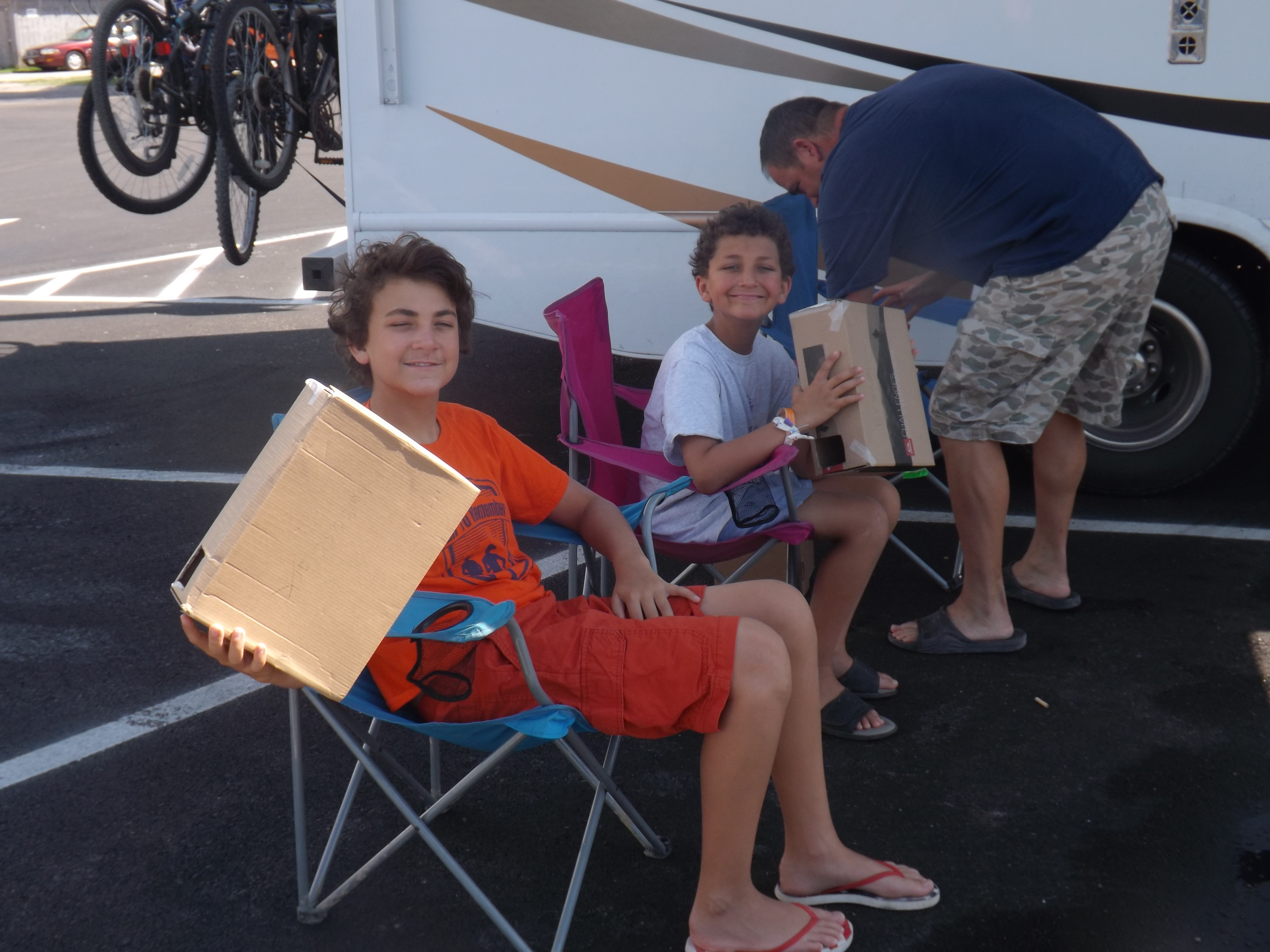 Blue Heron Campground Gothenburg Nebraska | Review
Gothenburg  Nebraska Facts
Gothenburg Nebraska was founded in 1882 by Olof Bergström and named after Gothenburg Sweden.
These are believed to be the only two cities named Gothenburg in the world.
The city covers an area of 3.64 square miles
Gothenburg's population is roughly 3,574
We have been fortunate to have not had a horrible experience with Rv campgrounds. However, it is no secret that some are better than others. Some offer many amenities, and others offer limited amenities and are good for a one-night stopover.
The Blue Heron Campground was certainly one best suited for a one-night stop. We try to remain positive with all our campground reviews, but this one certainly needed some TLC.
Although the Rv sites were level and clean there were no other amenities on site. There was a small playground, but all the equipment was certainly showing its age.
There is a small store with the conveniences you would expect, and the staff was certainly pleasant.
Other than a one-night stay while traveling along I80 the Blue Heron really didn't have much more to offer.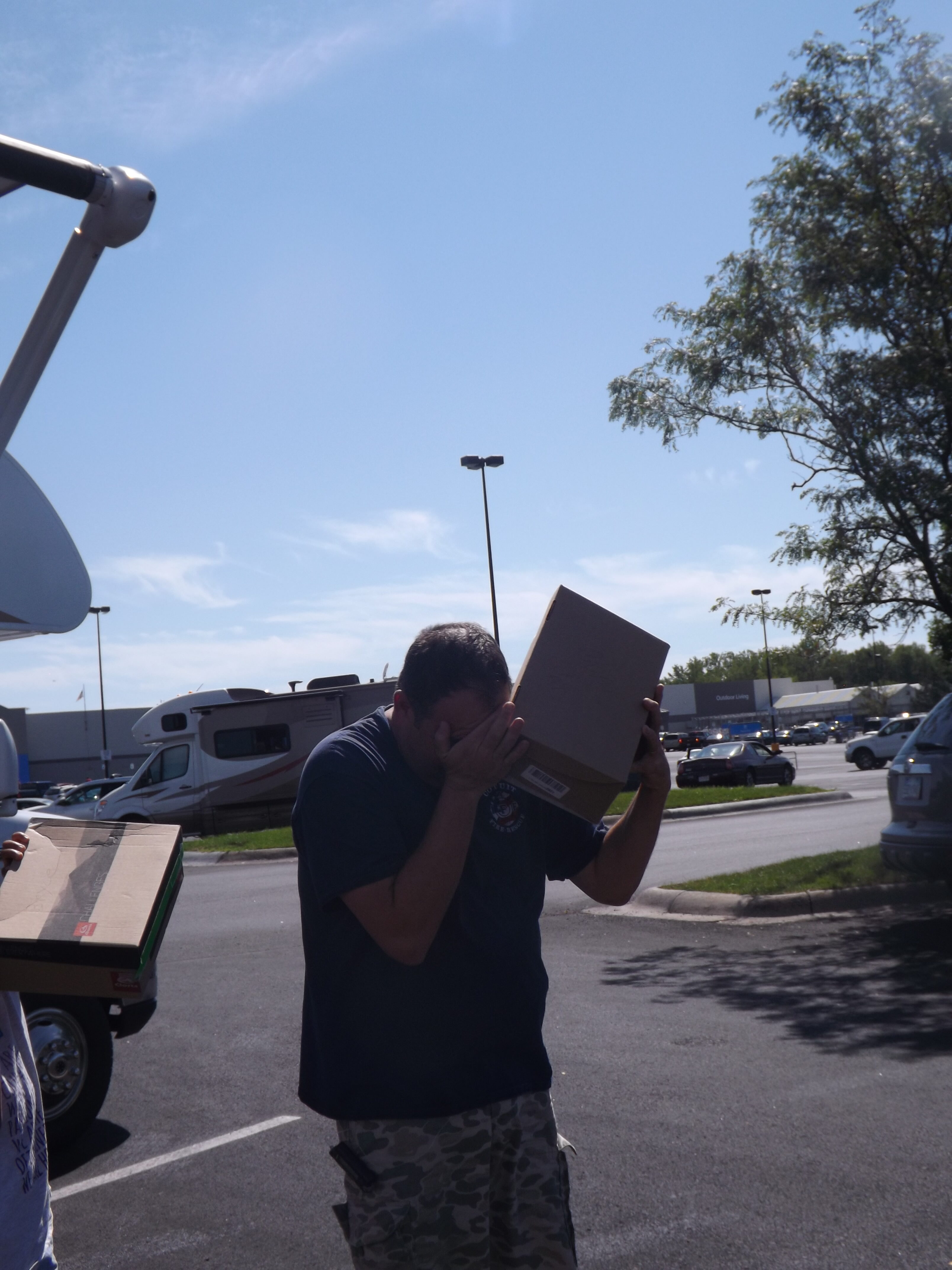 We love to hear from our followers. Please leave a comment below. 
Have you ever witnessed a rare event such as the total eclipse?