Millions of people have taken advantage of the National Park Service since its creation in 1916. The national parks are unique and breathtakingly beautiful destinations. In addition, they are budget-friendly destinations for families. The NPS manages 360 additional sites in addition to the 63 designated national parks. With 423 locations, it can seem overwhelming when first considering visiting the nation's national parks. Here we share valuable tips to help navigate the national parks for beginners.
We visited our first national park, the Grand Canyon, in 2017. Since then, we have checked off 15 National Parks and 17 NPS locations. We have many more to go and continue to add no locations every year.
If you plan an RV trip to one of the National Parks, check out our guide to planning a memorable RV family vacation.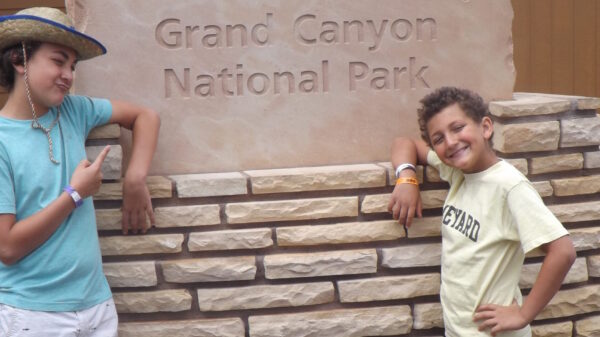 National Park Service Facts
On March 1, 1872, Congress established Yellowstone National Park.
National Park Service (NPS) was created on August 25, 1916.
NPS manages 423 different units, including 63 National Parks, covering more than 85 million acres in all 50 states, the District of Columbia, and US territories.
Great Smoky Mountains National Park is the most visited national park with more than 9 million guests per year, followed by Grand Canyon National Park, which gets more than 4 million visits per year.
Abraham Lincoln and Teddy Roosevelt have the most sites named for them.
National Parks for Beginners Tips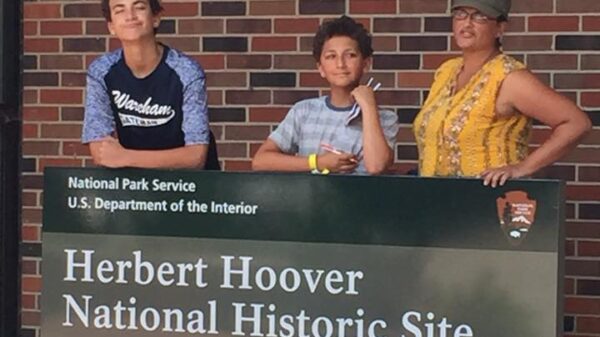 Park Service Designations 
The numerous designations within the National Park System sometimes confuse beginners. Many designations are descriptive such as lakeshores, seashores, and battlefields. However, others cannot be neatly categorized because of the diversity of resources within them. Below are a few of the NPS designations
National Memorials 
A national memorial is a designation in the United States for an officially recognized area that memorializes a historic person or event. As of September 2020, the NPS owns and administers thirty-one memorials such as Mount Rushmore National Memorial, and the Flight 93 National Memorial.
National Historic Sites
National Historic Sites include officially recognized areas of national historic significance in the United States. An NHS usually contains a single historical feature directly associated with its subject. Currently, there are 83 NHSs including Minuteman Missile NHS. 
National Military Parks
The designation applies to locations where historic battles were fought on American soil during the armed conflicts that shaped the growth and development of the United States. National Military Parks include places like Gettysburg and Antietam.
National Parks Are a Great Place to Camp…and Yes You Can Bring Your RV
Many campers, and RVers, shy away from the National Parks because they are afraid they will have to "rough" it. Well, thankfully this is not the case. 
Many of the National Parks have both rustic campgrounds, and RV campgrounds. Of course, the RV campgrounds may not be RV resorts. However, many do offer full RV hookups which will make your stay a little easier. 
We have taken our RV to Grand Canyon, Yellowstone, Badlands, and Big Bend and were able to enjoy full RV hookups. In addition, many of the parks offer lodging within the park. Of course, there are always RV parks and lodging opportunities in close vicinity of most of the Parks.
Get a National Park Pass!
An important Natioanl Parks for beginners tip is to get a National Park pass. Not all locations have an entry fee. Of course, many of the larger parks require a fee to enter. Fortunately, there are a number of different passes that allow access to NPS locations.
America The Beautiful Entry Pass
This annual pass cost $80 and is good for 12 months from the date of purchase. This pass provides access to more than 2,000 recreation areas managed by six Federal agencies, with up to 100% of the proceeds being used to improve and enhance visitor recreation services. They offer different passes including special passes for veterans and seniors. Learn about the different options by clicking here. 
Every Kid Outdoors Pass
This was the first pass we got, and was the start of our National Park adventures. The pass is free for the duration of the 4th grader's school year through the following summer (September-August). Complete a simple online program here, and receive this great pass for free.
Participate in the Junior Ranger Program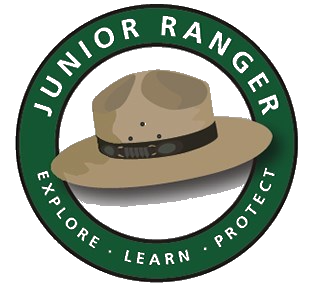 The process to become a Junior Ranger is fairly simple. You first need to stop at the location's visitor center and ask for the Jr Ranger booklet. Most are free. However, a few, like Yellowstone, will cost a small fee.
As you explore the NPS location you work to complete the book according to the age requirements. Each booklet has different activities for differing age levels. Therefore, kids of all ages from 5 and up will be able to complete the booklet.
After completing the book return to a Park Ranger and take the Junior Ranger oath. You will then receive a Junior Range badge specific to the location.
This is a great way to learn, explore, and get an NPS souvenir for free.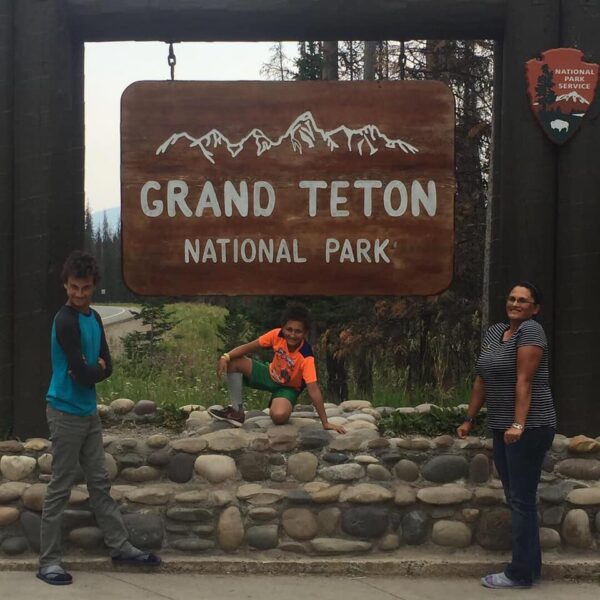 There is an NPS location in every state. In addition, thirty of the states have National Parks located in them. Although it may seem overwhelming to find the right NPS location there are plenty of tools to help you find your park. Of course, the first one is the iconic brown NPS signs dotting America's highways, and roads. However, there are a couple of easier tools to use.
 NPS App 
The NPS offers a free mobile app that makes finding their locations extremely easy. First, you can just click the Find A Park button, and it will find NPS locations within your current area. Or you can change the search criteria yourself.
Park Finder Website
The Find Your Park website is a great tool to find locations that best interest you. You can easily search by state, zip code, park, or activity you're looking to participate in.
NPS Website
Of course, the NPS itself has a website to help you find the perfect destination. This website has all of the locations broken down by State and is easy to navigate. To use this site to find your park click here.
Get Out and Enjoy These Treasures and Keep Learning
The NPS protects some of the country's greatest treasures and helps preserve its history.
Vising these locations is a great way to go Rv camping, hiking, and many other activities. However, most importantly it includes a way to keep learning while traveling.
We love to hear from our followers. Please leave a comment below. 
Have you visited any of the NPS locations? Do you have any National Parks for beginners tips to share?