We stopped at the Fort Chiswell Rv Park for a one-night stop over on our way to the Grand Canyon National Park. This small RV park is easily accessible from Interstate 81 as you make your way through the Shenandoah Valley.
This RV park is located in a perfect spot that allows you to quickly get off the interstate for a night's rest. The park is also open year-round. To make a reservation ahead of time just click here.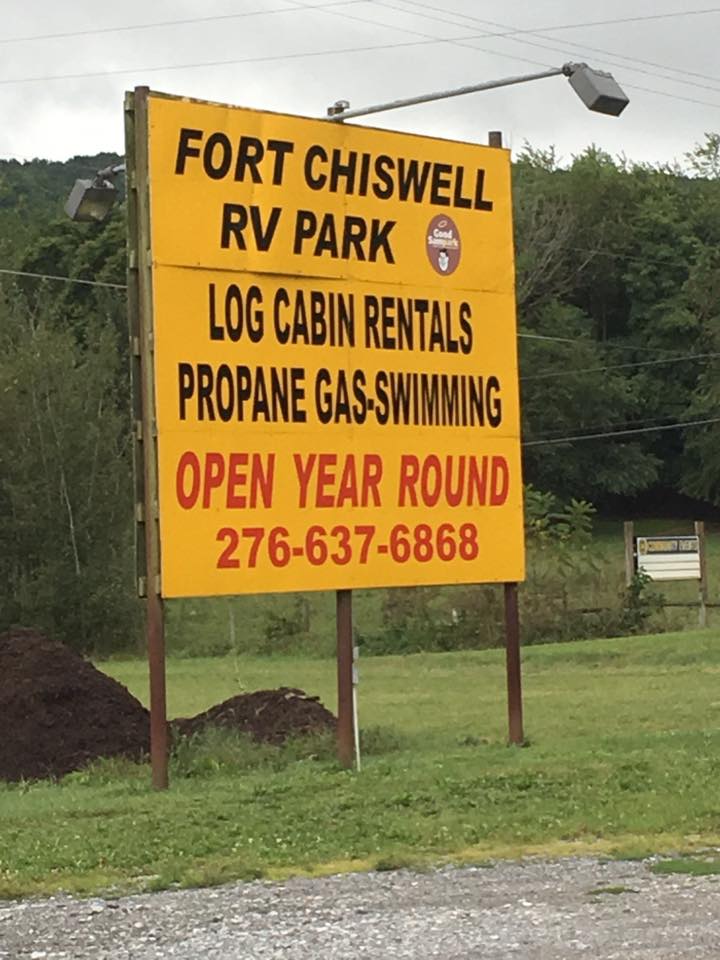 Fort Chiswell RV Park Location
312 Fort Chiswell Rd, Max Meadows, VA
From jct I-81/77 & US-52 (exit 80): Go 1/2 mi S on US-52
Offers large pull-through sites.
Full hookups with 50 amp max, and cable TV.
Small playground, and swimming pool.
Propane
Tent sites are also available
Fort Chiswell Rv Park is a small RV park with limited amenities. However, if you are looking for a quite night's rest after a long day of driving it does offer a quite, scenic, rural atmosphere.
This is a small RV park that is perfect for anyone traveling Interstate 81 and looking for a place to stay for the night.
There are a few amenities to help relax after a day of traveling. The heated pool is a great place to relax. The staff here was great to us, the site was level, and we had no complaints with our stay.
There are a number of nearby attractions if for are setting up camp for a few days here. Downtown Wytheville is less than 10 miles away. This historic downtown offers museums with interesting facts about over 200 years of history. Also nearby are the Shot Tower Historic State Park and the New River Trail State Park.
In addition, there is an  Outlet mall and antique shops located just one mile away. There is also a family fun park that has go-carts, a game room, and a par 3 golf course about 2 miles away.
Our Experience at Fort Chiswell Rv Park
This was the first stop on our first cross-country RV trip. We left home around 4:00 am and covered 775  miles. Yes, this is an extremely long day of driving, and we don't recommend 700+ miles in a day on a regular basis.
We pulled in around 7:00 pm, and immediately set up for dinner. While we were setting up camp, and getting the grill fired up, the boys walked the park. The park is nestled in the hills, and there were cattle roaming around the perimeter. Of course, the kids got a kick out of us cooking hamburgers while the cattle watched over us.
We had a great evening at Fort Chiswell Rv Park, and highly recommend it to anyone looking for a place to stay along I81.
We love to hear from our followers. Please leave a comment below. 
Have you ever visited Fort Chiswell Virginia? Are there other campgrounds along I-81 you would recommend? Do you have any tips for visiting the area?